FREMO X300
Fast & Multi-Charging Method
9 output ports for many devices
Comes with a total of 9 ports for your everyday at home and outdoor use

1 USB Type-C PD 100W fast charging port
1 DC outlet (12V/8A)
1 Car outlet
2 AC outlets
4 USB-A ports
(5V/2.4A*2, Quick Charge 3.0*2)

You can power 9 different devices simultaneously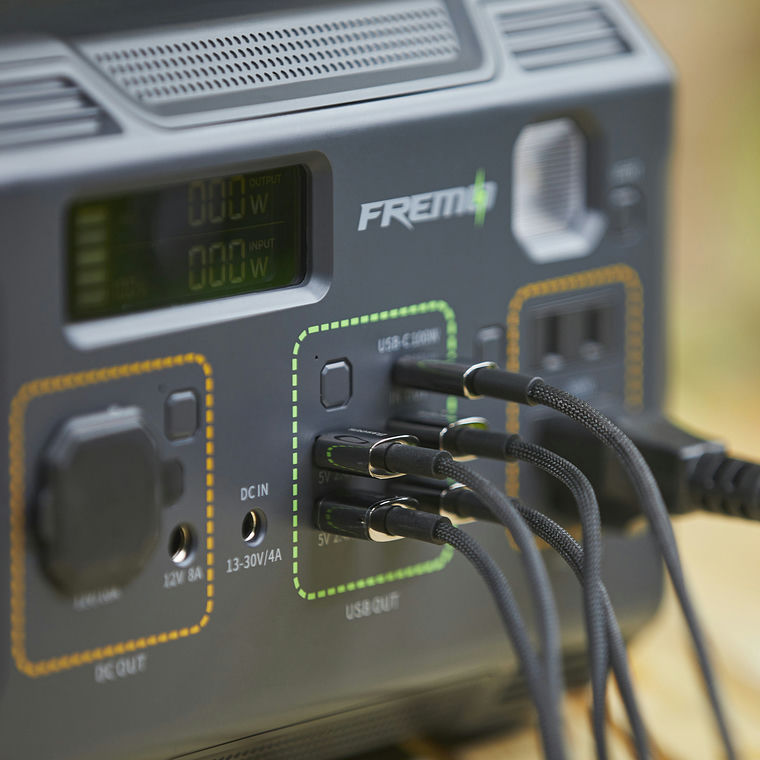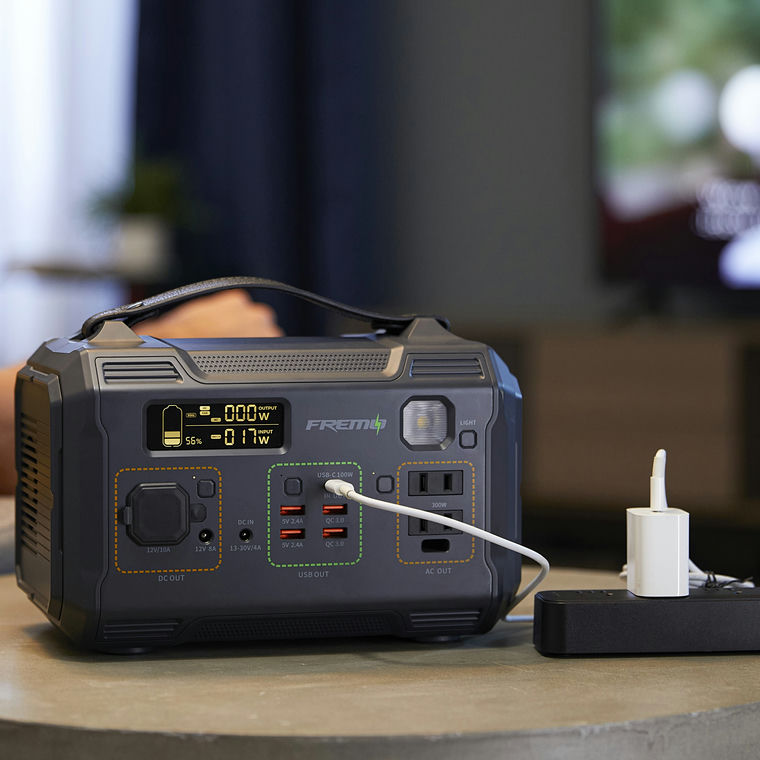 FREMO X300 portable power station supports adapter charging and USB Type-C PD 100W fast charging at the same time, making it fast to charge from 0 to 100% within 2 hours.
It is also compatible with
solar panel
charging with the max input power up to 80W, which can greatly speed up your recharge time within 4 hours.
An AI algorithm intelligently powered Battery Management System (BMS) ensures enhanced charging safety and performance. The pure sine wave inverter will protect all your sensitive electrical devices from damage while charging.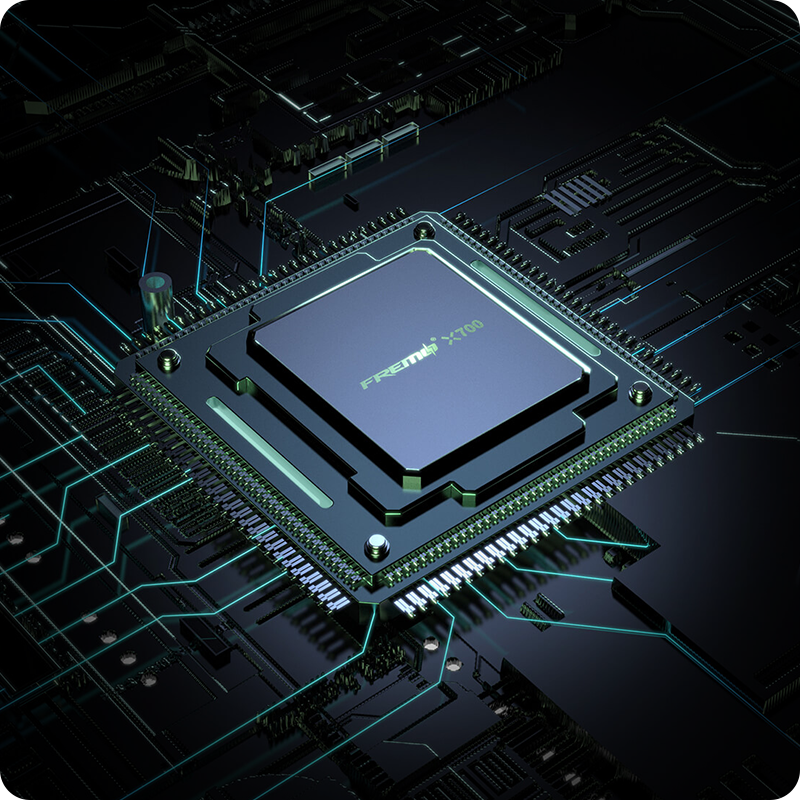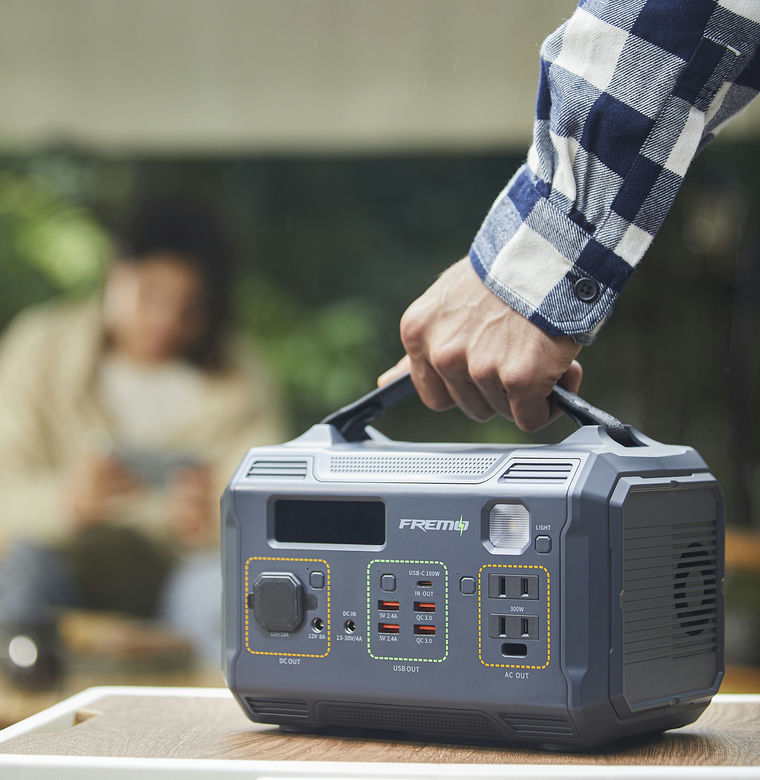 compact yet powerful

Equipped with power wherever you go during the weekend.

FREMO X300 portable power station has a small size and a capacity of 276Wh, making it lightweight with only 8 pounds and easy to carry.
Testing and certification
AC Output(×2)
300W, 110~120V/60Hz Pure Sine Wave
USB-A QC3.0 Output(×2)
18W fast charging output voltage is 5.0~12.0V
USB-A Output(×2)
5V/2.4A(2USB ports total maximum output current is 3A)

TYPE-C Output
According to PD3.0 protocol, 5-20V/5.0A,100W MAX
DC charging Input
13-30V 80W MAX
TYPE-C Input
According to PD3.0 protocol, 5-20V/5.0A,100W MAX
AC Adapter Charging
Adapter output 13-30V, current above 1A can be used
Solar PanelCharging

1.The maximum voltage of the photovoltaicpanel does not exceed 30V

2.The charging time depends on the powerof the solar panel and the intensity of sunlight

Get Upadates, Discounts, Special Offers And Big Prlzes!