Portable Power Station Fremo X700
$799.00
● Ships in 5-7 business days (only ships to U.S)

● 12 months warranty

● In stock
EV-Grade LiFePO4
Detachable Magnetic Light
Smart Display
Power up to 10 devices
662Wh Capacity
1500+(80%) Charge Cycles
Description
Safe and easy to use
X700 adopts the safest automotive-grade lithium iron phosphate cell in the industry, and the intuitive interactive design on the top makes the operation more convenient.
Powerful performance
The compact X700 can power several devices at the same time, making outdoor entertainment more abundant.
Small size
With its size even smaller than a piece of A4 paper, the vertical design and the folding handle of X700 greatly minimize the occupied area. It can be lifted up with just one hand at ease, and the column shape will not interfere with your walking.
Ten Ports
X700 can power 10 devices at the same time with such a compact size, and it is also equipped with a fast charging output that can be used for the mainstream digital products.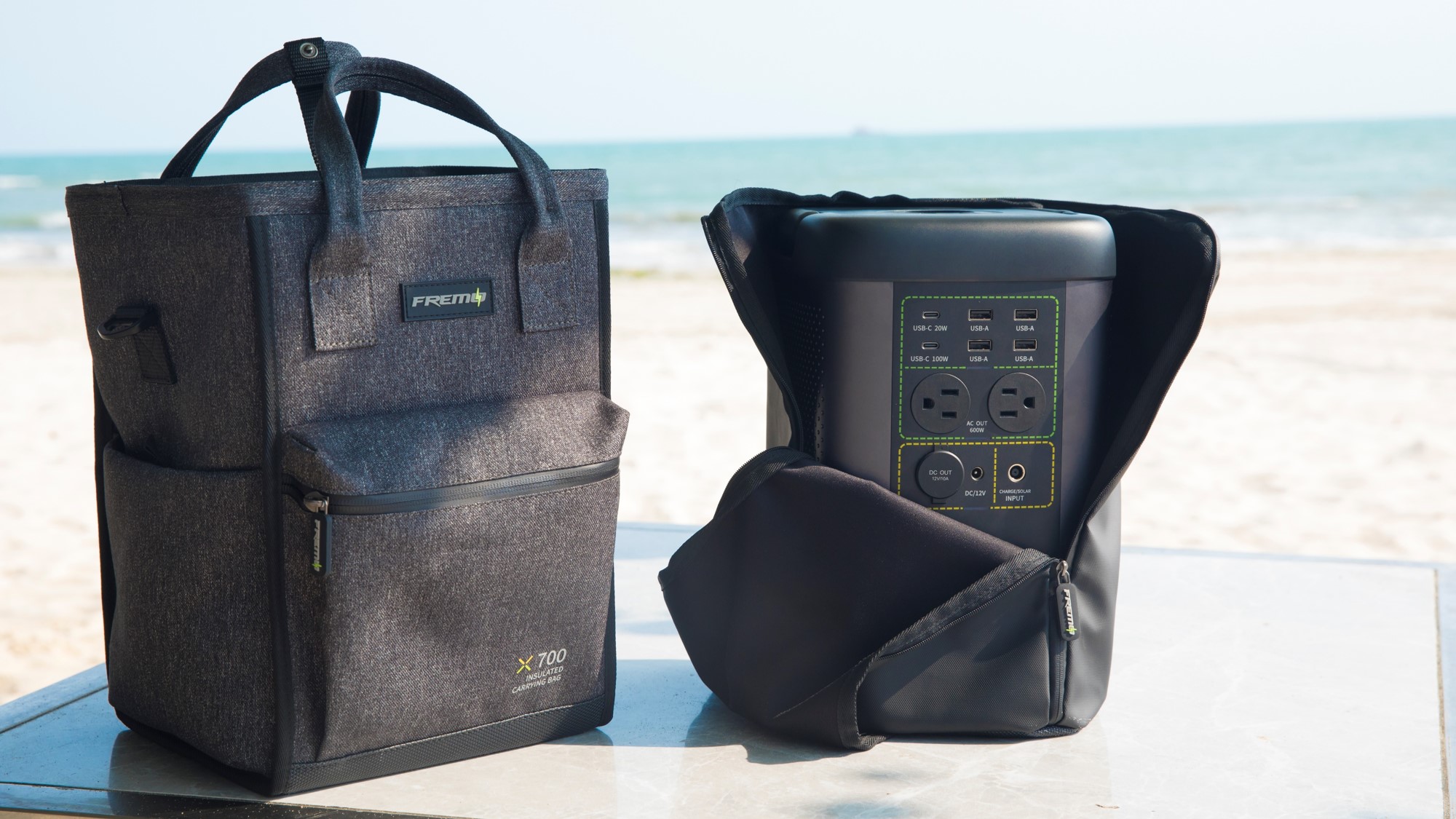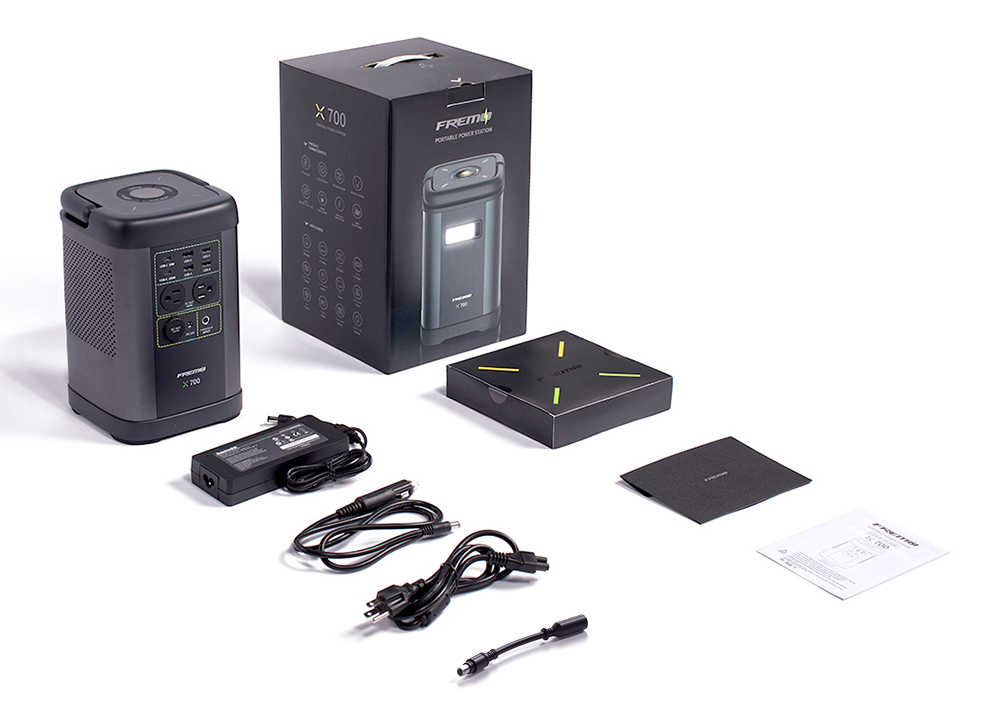 Testing and certification
AC Output(×2)
650W(Surge 1200W)total, 120VAC(60Hz)Full Sine Wave
USB-A Output(×4)
5V DC, two ports share 2.5A, 25W Max total
USB-C Output 1
5V DC, 9V DC, 12V DC, 15V DC, 20V DC, 5A, 100W Max
USB-C Output 2
5V DC 3A, 9V DC 2.22A, 20W Max
Car Power Output(×1)
120W, 12V DC, 10A Max
DC5521 Output(×1)
36W, 12V DC, 3A Max, share 120W with car charger output
Charge Input
180W (support solar input)
Car Charger
12V DC, 10A Max
Cell Chemistry
LFP(lithium iron phosphate battery)
Shelf Life
1 Year (after fully charged)
Cycle Life
1500 cycles to 80% capacity
In general, we recommend that you use our Hyper 100 solar panel for solar charging to Fremo X700. However, we do provide adapter cable so that you can use other solar panels on the market. In addition, it is important to note that we are not responsible for any product problems caused by using other brands of solar panels. Because we can't be responsible for the quality of other brands.
You can check the parameters on the body of the device, or check with the manufacturer to confirm its power, and here is a guide on our website with a section on the power of some common devices.
Yes, there is a Type-C charging port on the flashlight, which can be used completely individually of the Fremo X700.